Gratis verzending binnen Nederland vanaf €30,- !
Login
Log in if you have an account
Register your account here
By creating an account at Hartendief, you will be able to move through checkout faster, store multiple addresses, view and track your orders and more.
Create an account
About us
Hartendief
Hartendief is a Dutch brand which designs and produces magical things for magical people.
Children love things that inspire, help dream away and let the imagination run free.
That's what we try to enhance with our designs.
All our products are created by Hylkia de Jong, designer and owner of Hartendief.
Our Hartendief team consists of a small group of enthusiastic people who work here with joy and dedication.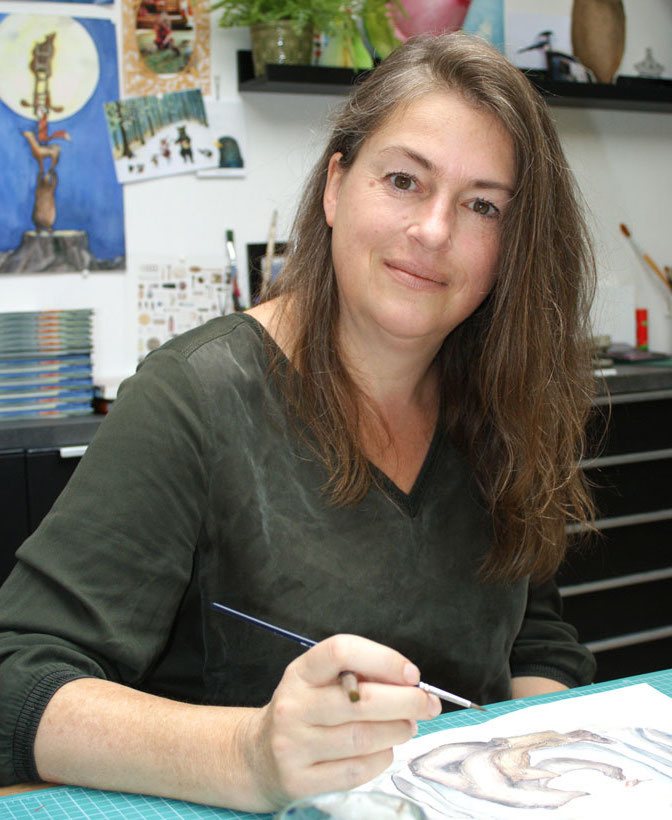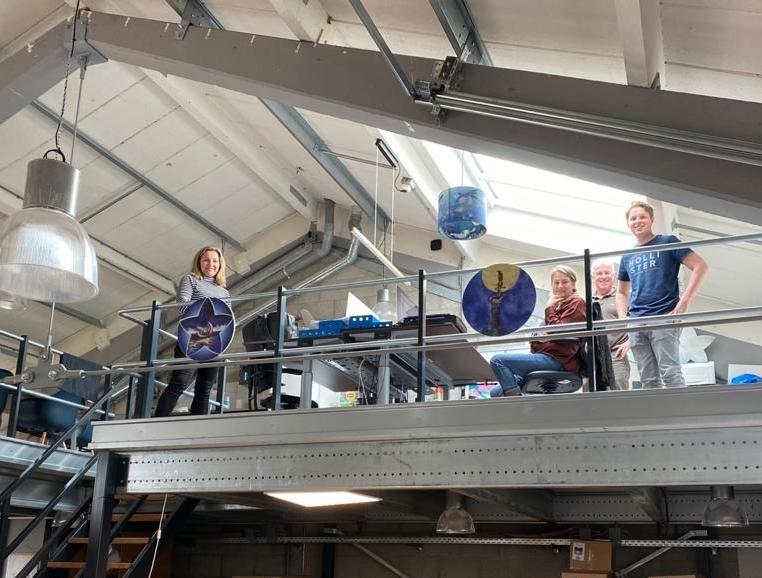 Our collection of wall lamps and pendant lights for children have a gorgeous print on the outside and a secret story on the inside. Switch the light on at night and you enter a different world. Each lamp tells its own little story.
With our collection of wallpaper circles we try to create a space where every child can play out their fantasy story. The circular wallpaper with a watercolour and pencil illustration creates an exciting wall in a kids room. Combined with some frisky accent colours and a dreamy wall lamp you can create a fairytale atmosphere in a child's nursery in an instant. 
Our collection of wall stickers are like little animal friends you invite into your home. They appear to be holding the cord of the light and they are the perfect element to complete the magical story. 
Starry nights, a mighty Rainforest, blossoming Poppies, a dreamy swan queen, dancing Apples, or the sleepy animals around a late campfire...
Look closely and you will find the magical world of Hartendief everywhere...
All our products are designed and produced in the Netherlands, where we work with local manufacturers. We try to respect and consider people and our environment in our work flow, we recycle and re-use as many of our packaging and office materials as we can. We advice LED lamps or energy-efficient lightbulbs to save energy on our planet. 


Hartendief Design BV
Marinevliegkamp 326A | 2236 ZZ | Valkenburg
Postbus 19
The Netherlands
(+)31 (0)70 5112876
E-mail: [email protected]
Chamber of Commerce: 71408657
VAT number: at request