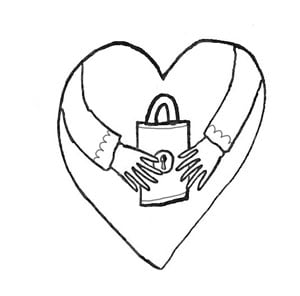 You ordered a nice lamp in our webshop, but now you have second thoughts
about what is going to happen with your account information?

Don't worry.
We purely use your data for our own administraton, and nothing else.
You will never receive any unwanted emails, phone calls or other nonsense.
Hartendief will not sell or disclose your personal information to third parties without your explicit consent.
We are committed to protecting your privacy and will only use the information that we collect about you lawfully.
We collect information about you to process your order and to provide you with the best possible service.
We will not e-mail you in the future......Unless you like us to!
In that case please feel free to subscribe to our newsletter.
We won't bother you often, only in case we have really nice and cool news,
like when we give a good discount, or when we celebrate a new design....