We often get the question can we replace the wall decal or use it again when we move? This always leads to our DIY tip to place the animal sticker on wood and cut it to shape. Recently we received an email from one of our customers who photographed every step. Great news because now we can show and inspire you!
Tutorial of wall decal on wood DIY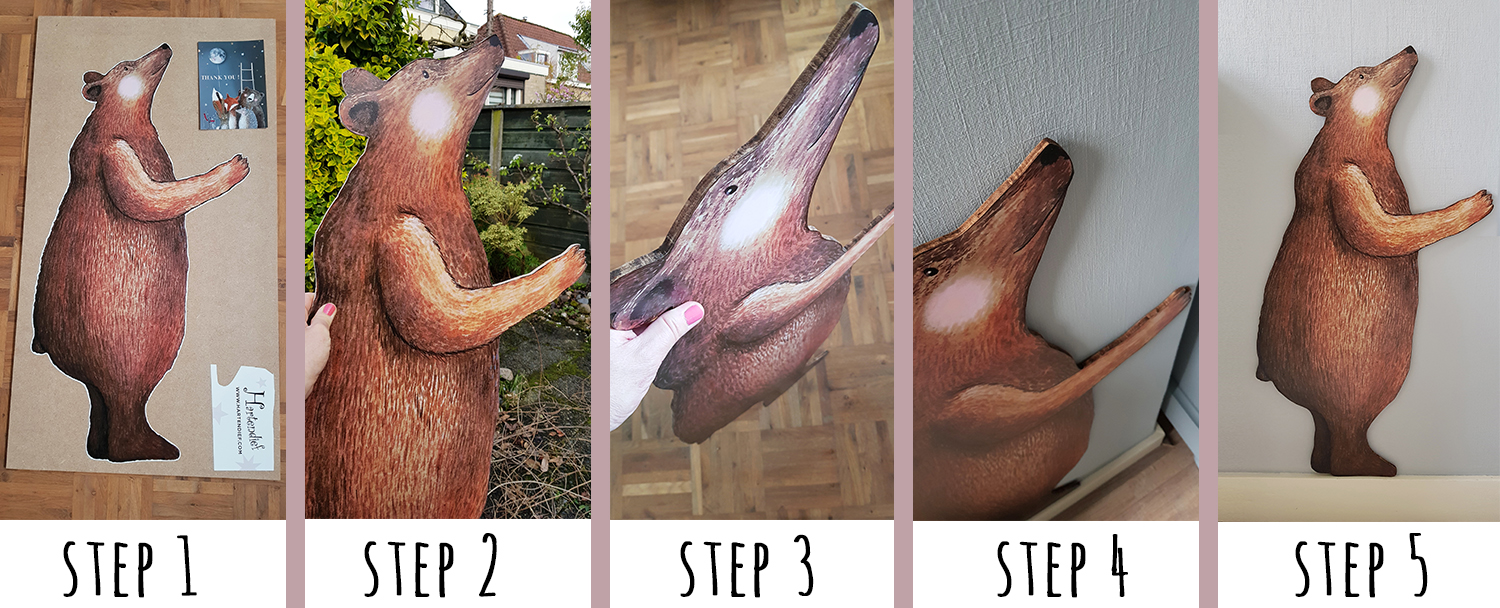 We are so excited to share this DIY with you. It was photographed step by step by one of our customers (@roisin_knitwear). By placing your wall decal on a piece of wood you can use it on any type of wall, bring it with you when you move, or place it on a different wall if you wish to redesign after a while. 
STEP 1
Place the wall decal on a piece of wood. Make sure the surface is clean. After placing it on the material you need to saw cut it along the lines. Here the choice was made to also cut off the white edge. 
STEP 2
Gently sand the edges. In this case a piece of 360 grain sanding paper was used. 
STEP 3
To get the best result you can choose to colour the edges with a marker to match the wood with the colour of the animal. Here brown was used to match the fur of the bear. 
STEP 4
Find the correct place for the wall decal on your wall. We suggest you use double sided tape to install or 3M adhesive attachment strips. 
STEP 5
That's all. You are done and can enjoy the amazing result.