Welcome at Hartendief!
Login
Log in if you have an account
Register your account here
By creating an account at Hartendief, you will be able to move through checkout faster, store multiple addresses, view and track your orders and more.
Create an account
Privacy Policy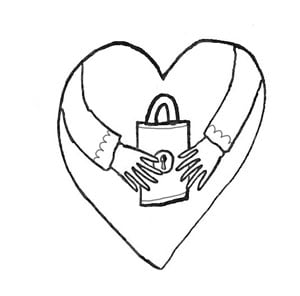 Privacy Policy
Collection of data for which the visitor is not identified
During the use of our website, the website collects certain information.
This concerns only information with which the user can not be directly identified, such as which browser is used, the way of navigating the website, the duration of use of the website and the IP address.
This collected data is only used internally for statistical purposes and to improve the services offered and to identify possible errors in the website.
Thus no persons are identified with the data collected.


Registration for certain applications and processing of personal data
For certain applications on the website, the user can be explicitly requested to register and communicate certain personal information, such as name, address and work address.
Purpose of the processing of personal data:
These personal data are necessary for the correct and smooth operation of the application in question, the maintenance of statistics, the improvement of the service provision and the prevention of misuse.
Processing of personal data and persons who have access to the processed data:
The information provided is included in the Hartendief files.
The data will only be processed to the extent that the processing is necessary for the aforementioned purposes.
The personal data will never be sold or sent to third parties, nor will it be made public.
Hartendief reserves the right to use or disclose the data when this is necessary to safeguard the integrity of the website, when the law requires it, when the processing is of vital importance to the visitor, when the processing must take place to fullfill a task of public interest or even when data processing is necessary to represent a legitimate interest.
The rights of the visitor with regard to the collected data:
In accordance with the law of 8 December 1992 on the protection of privacy, the user has the right to view and improve his / her data. The law on the GDPR (General Data Protection Regulation) also gives you the right to erase your personal data, limit the processing of your personal data and the portability, insofar as the applicable regulations provide for this.
The collected data is not used for marketing.
Contact details responsible for processing:
Hartendief Design BV
Marinevliegkamp 326A | 2236 ZZ | Valkenburg
Postbus 19
The Netherlands
(+)31 (0)70 5112876
E-mail: [email protected]


Links to other websites
Links that are included on the Website are purely for information purposes. Despite careful monitoring, no liability is accepted, nor for the content of external links, nor for the respect of a privacy policy that is identical to the policy as defined herein. When entering the external links, the user should read the privacy policy of the website concerned.