Magical things for magical people
Login
Log in if you have an account
Register your account here
By creating an account at Hartendief, you will be able to move through checkout faster, store multiple addresses, view and track your orders and more.
Create an account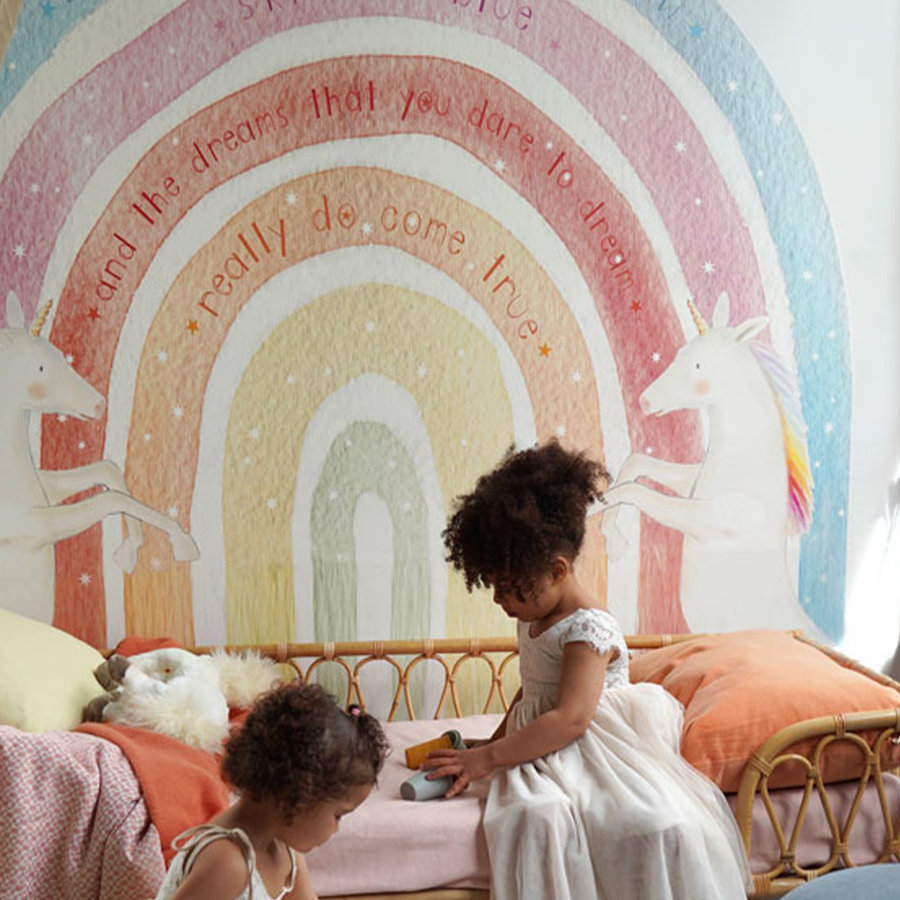 Wallpapers
Hartendief wallpaper is painted by hand, scanned, processed and printed on high-quality non-woven wallpaper with intense colours. This biodegradable wallpaper is produced locally to keep lines short and minimize our footprint. Now what to choose.....?
Wallpaper 
Hartendief has designed some irresistible wallpaper circles.
You can easily create a nursery into the style and fairytale atmosphere of Hartendief.

Choose our dreamy rainforest where the animals are hidden everywhere!
Or dream along with the Sleepy Animals in the Forest.
Or take a walk through the crisp trees of our White Forest ....
New are our wallpaper circles in a smaller size: Moonkiss from the book "Bear wants to kiss the Moon" and Bears and Robin. 
Hartendief's wallpaper circles were originally illustrated with watercolor paint and pencil and then printed on high-quality fleece wallpaper.


For decorating advice you can always email us and photos with your own version are welcome too!!

[email protected]