Welcome at Hartendief!
Login
Log in if you have an account
Register your account here
By creating an account at Hartendief, you will be able to move through checkout faster, store multiple addresses, view and track your orders and more.
Create an account
Style a perfect Savannah nursery !
16 Dec 2021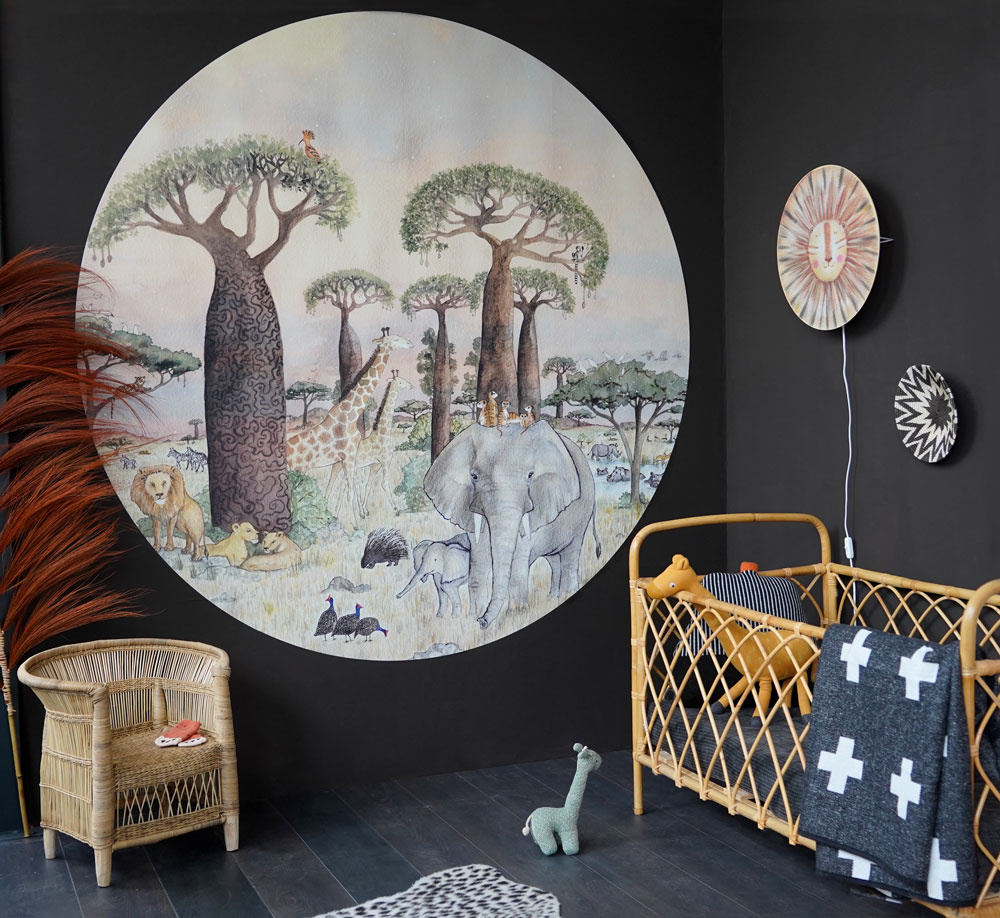 Hooray! Decorating a nursery is exciting and fun, but tends to create some tension amongst most parents.
It needs to be done in time! Right? Well....of course. But also, no.

Most important is that you have a place to change diapers and a place for baby to sleep.
Usually the first week(s) that happens in the master bedroom, so no stress!
Choosing a great theme for a base is the most important thing.
We chose a dark wall paint for the Savanne nursery, par example Pure Grey by Flexa.
We love the dark nursery for its snug feel.
Loving a more light approach?  Maybe eyeball some sandy tones, like the Gentle Stone colour range, also by Flexa. Using a matte paint for the walls gives the room a soft and cuddly touch and is the perfect base for some spicing up.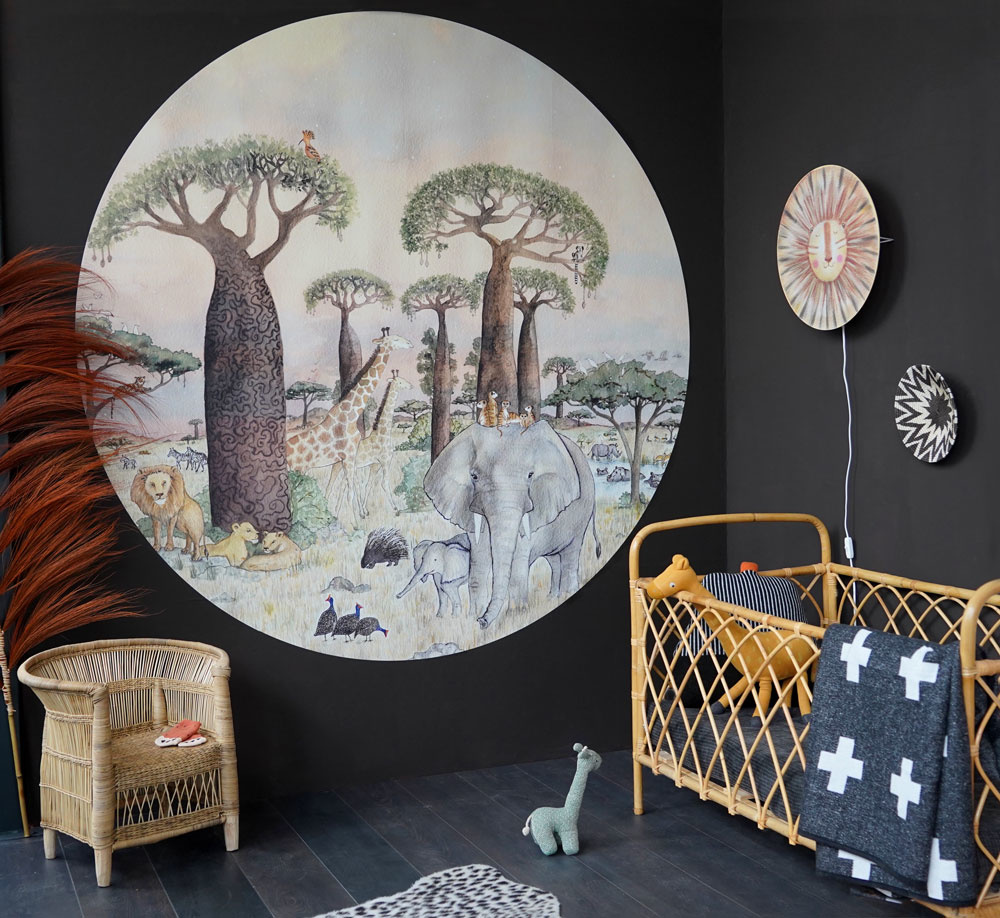 With our own Savanne wallpaper circle plus a few nice addition you'll have instant results!
Start off with a wooden or rotan cot like the ones from Bermbach or Swit.pt
Pop on some bedding in style like this design by Katie Scott, a nice changing table and a matching changing mat from Rib Velvet sand.
Adding some African fabrics like black and white mudcloth or bogolan stripes, which we used as curtains in our images. And any animal print goes with it!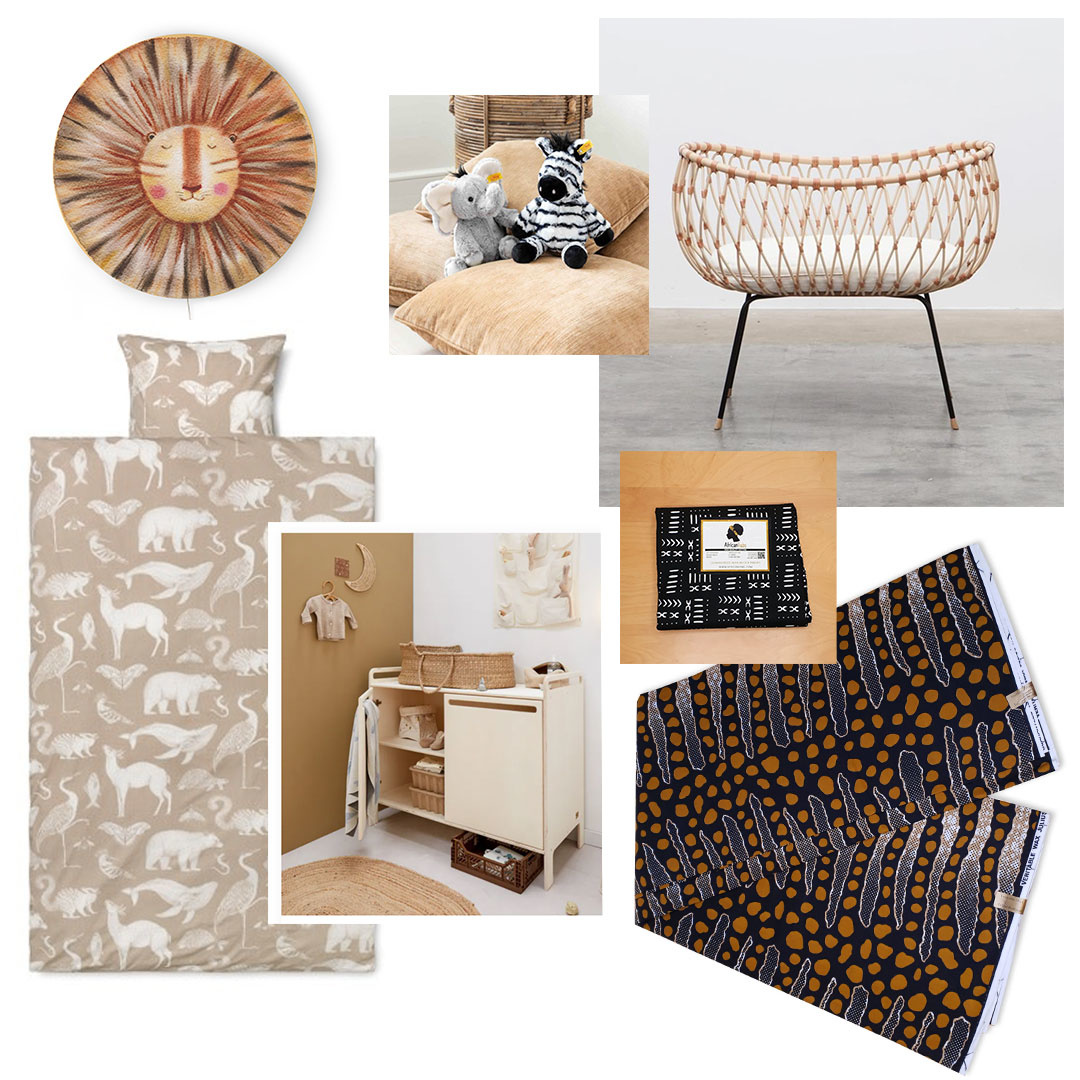 Sunny the Lion is the perfect wall lamp and Hiding in the grass as a pendant lamp for the ceiling.
Now all we need is a few cuddlies, like Zora de Zebra or the adorable Rhino from Safari friends.
Very inspiring!
If you need some extra advice don't hesitate to connect at [email protected], give us a ring or connect on our dm at Instagram. Enjoy!