Welcome at Hartendief!
Login
Log in if you have an account
Register your account here
By creating an account at Hartendief, you will be able to move through checkout faster, store multiple addresses, view and track your orders and more.
Create an account
Create your own shadow puppet theatre!
01 Apr 2020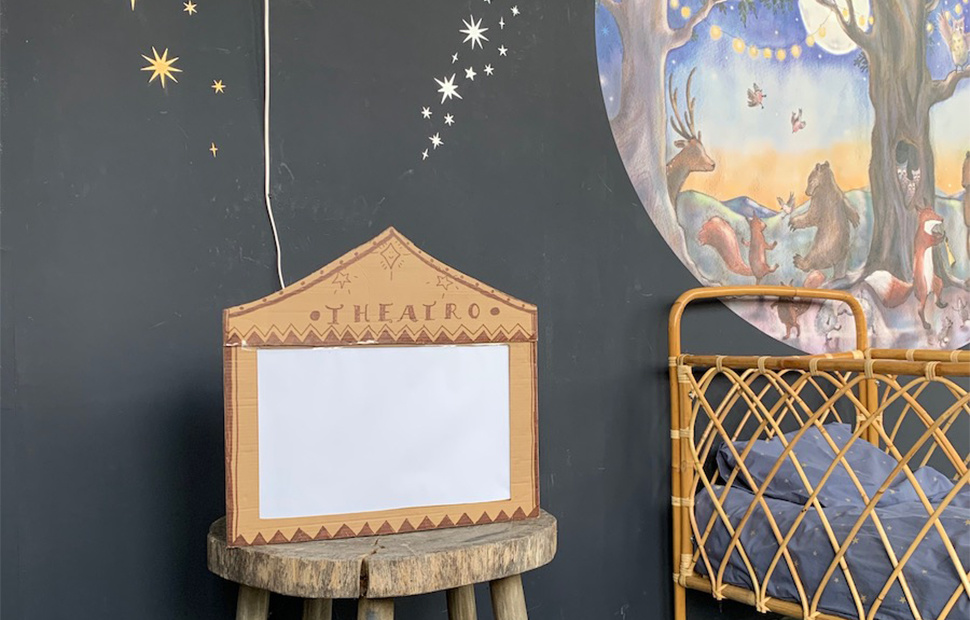 Make your own shadow puppet theatre!

With a few simple materials, you can now create your own show.
Cut a window in a simple cardboard box. 
Glue a white sheet of paper on the back - that's the base of the theatre where that play can begin.
Download the PDF animal silhouettes here!
You can decorate the theatre to your liking and create a nice front piece.
Cut the animals out of thick paper or cardboard, the easiest is to use black paper.
Glue them on a wooden stick or paper straw. If you don't have a straw or stick, just roll up a piece of paper to use as a stick.
Draw a landscape or a forest as a background and place it in the theater.
Put a bright lamp behind the screen and imagine away your own stories with the animals!