The newest trend is definitely the cosmos trend. With dark blue hues, navy, stars, white, metals like gold and silver you can immerse yourself in a cosmic dream!
We see stars everywhere! Up high in the sky of course. Every night, behind the clouds but when you're lucky, you are treated to a cosmic display that awes us every time....
Is there anything more romantic than sitting under a star lit sky with the ones you love?
We love that cosmic touch!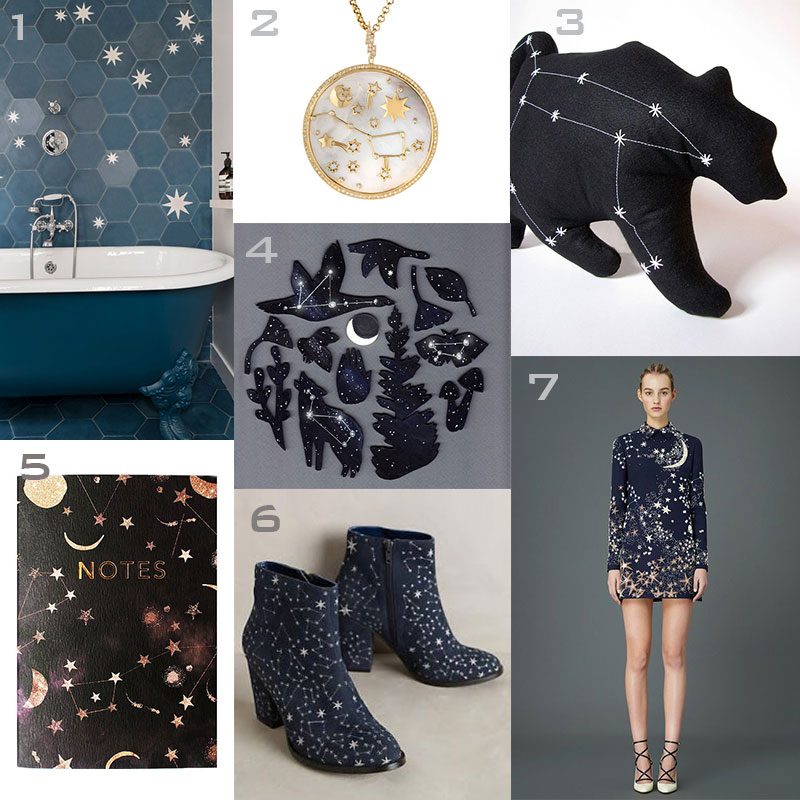 We have selected that starnight feel for you with these wonderful items:
1. Hex star tiles by Popham Design
2. Tarot pendant by Stacy Nolan
3 Ursa Major stuffed Great Bear at Etsy
4. Molly Costello's art print, at Etsy
5. Sweet notebook, Not on the Highstreet
6. Starry boots, Anthropologie
7. Cosmic dress, Valentino

And, of course, our lovely Full Moon wonderlamp will bring this theme straight into your kid's room.
There's more cosmic news to come soon!