Posted on
Posted in adventure room, boys room, diy, Hartendief, hedgehog, kids room, little bear, mountain tops, sleepymoon, wall lamp, wall mural, wall sticker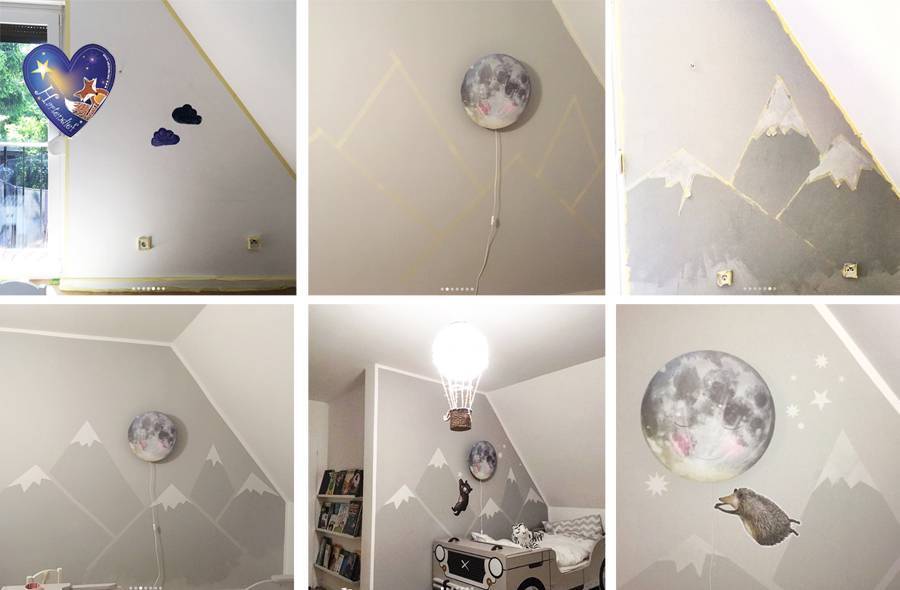 We love to see how our customers incorporate our products into their homes. For this we use the #hartendieftips hashtag on Instagram and Facebook. This DIY with mountain tops on the wall was a feast for they eye. We hope by sharing it you will also get inspired.
We get so excited when we see our customers get creative when styling our lamps. By adding the stars and little hedgehog sticker you can already achieve a lot but by painting these mountain tops as an addition it becomes an extra magical place. These are two lucky kids with such a creative parent. Sleeping in a Jeep bed in this decor must be a guarantee for adventurous dreams.
This room is styled by our customer know on Instagram as @___marketa. It is a lovely shared bedroom where one wall has our sleepy moon wall light combined with a little bear wall sticker and one wall has our sleepy moon wall light combined with a hedgehog wall sticker. As you can see by her pictures from Instagram it is a cuty managable DIY with a huge effect.
Do keep sharing your styling of our product by using the #hartendieftips hashtag. We love seeing our products find a happy place into your home.